Cathedral Community Cares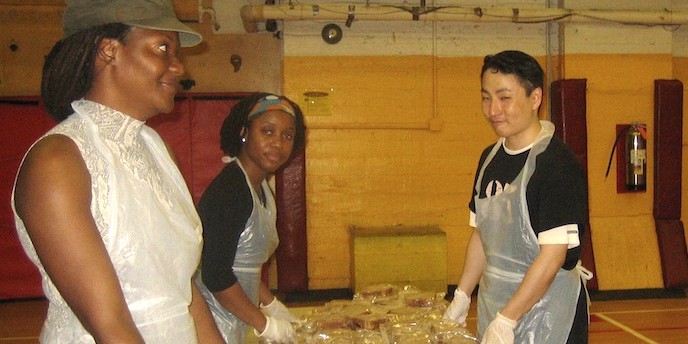 Cathedral Community Cares' (CCC) mission is to combat and alleviate poverty through preventive services, education, and advocacy, specifically targeting the issues of health and hunger. CCC tackles these problems on multiple fronts by addressing the immediate and beyond-emergency needs of the underserved, while seeking long-term policy solutions that will benefit both clients and the greater community. CCC operates, coordinates, and expands its direct service programs and advocacy campaigns based on the ever-unfolding, diverse needs of the community, while fostering self-sufficiency and cultivating social justice through outreach and education.
Cathedral Community Cares uses the CCS grant to support the purchase of food products, kitchen supplies, and general maintenance of the Sunday Soup Kitchen facility.
Year

2020

Purpose

The CCS grant  will support the Sunday Soup Kitchen which provides breakfast, lunch, and a take-home bagged meal that many of their clients rely on to keep them nourished on Sunday evenings. The numbers for the Sunday Soup Kitchen are already rising steadily along with the rise in rents in the area, and the increase with the economic impact of the COVID-19 pandemic.

Amount

$10,000.00
Year

2019

Purpose

Enabled Cathedral Community Cares to purchase food and kitchen supplies for their Sunday Soup Kitchen. This grant supports the larger impact of Cathedral Community Cares, which is one of only 3 kitchens in Manhattan open for breakfast on Sundays and which also provides lunch and bagged meals that clients use for the evening. In 2018, it served 22,930 meals to nearly 8,000 homeless, poor, and hungry people, 842 of whom were children and 8,579 senior citizens. 

Amount

$10,000.00